Birmingham, Alabama – Canine behavior expert, Aaron McDonald, has released a new, visual map of canine cognition that illustrates the mind and motivation of all dogs; a "Rosetta Stone" of dog behavior.
"This 'inside-out' theory will serve as a road-map to empower 43 million dog owning households and training professionals to understand and change their dog's behavior with the ultimate goal of curbing the euthanasia rate of 1.2 million dogs per year in the United States," says Aaron McDonald.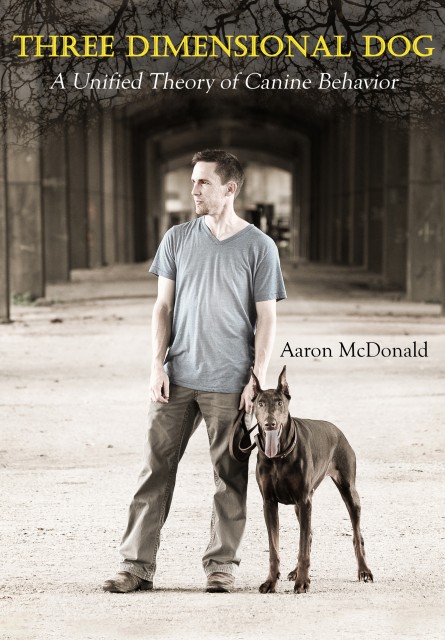 It is the first-ever integrated canine cognitive behavioral model which helps "dog parents" and training professionals interpret, diagnose, and positively impact unwanted behavior.
These concepts are explored in Aaron's newly-released book, Three Dimensional Dog, A Unified Theory of Canine Behavior. In this book, the inner and outer life of dogs are analyzed and mapped in sequence from emotional needs to rational action plans, then to actions. This easy-to-read book comes complete with full-color cognitive illustrations and interesting anecdotal stories. It will serve as a foundation for all future dog training applications.
"This book is for the dog parent who is interested in understanding behavior and how to negotiate and establish a productive, safe, and mutually rewarding relationship with their pet." ~Joseph Schumacher, Ph.D., Clinical Psychologist, Scientist Practitioner